DOUBLE YOUR SALES WITH THIS
FREE REPORT ON YOUR WEBSITE
22 Page In-Depth Marketing Report on Your Site
Shows Your Performance on Social Media, Mobile Phones,
Tablets & Your Search Engine Visibility
 WHAT IS DIFFERENT ABOUT US
The one big difference between ourselves and other marketers is that we will come to your place of business to discuss your company in great detail. With the information, we will take 7 to 14 days of consideration to design a marketing plan to suit you. We do not simply paste a one-size-fits-all strategy on your site. Instead we form a tailored plan based on intimate knowledge of your company.
We never fail to pick up great ideas when we make our call and what's more, we call regularly for as long as you are a customer. Your business will change and the web certainly changes, so realignment is an ongoing part of our support. What we have found over the year is that every company works differently and as a result, our solutions are always different for each customer we work with. Each solution is focused on lead generation, the most important aspect of commercial websites.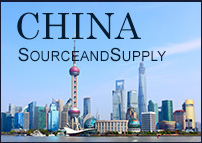 We achieved very good rankings in Google that continue to bring in enquiries from big buyers in our market, thanks to Websitewizards.
WebsiteWizards.uk got us top rankings in Google,Yahoo and Bing. As a result we pull in customers from all over the country.


At WebsiteWizards we have deveoped a suit of tools specifically aimed at your particular market.
This allows us a deep understanding of how to absolutely maximise sales.
We create and develop a powerful sales funnel, taking visitors from entry right through to contact or purchase point
It is no longer enough simply to show your products and hope they buy.

Step 1
As a national website operator we develop a powerful marketing stratgey designed solely for you, to appeal to buyers across the country.
We take the time to seek out and highlight your points of difference.
If there are no specifics, we help develop & highlight them.
It is critical you stand out from your competition.
Step 2
We take an overview of your marketing position across the interent and measure it at the start of the campaign.
Wth these markers set, it is clearer to see the impressive progress your site makes, and what part of your sales funnel is the most profitable.
Step 3
We form a specific page for thousands of longer words which also deliver clients.
Up to 50% fo your trade will come from a combination of these longer tems.
But sites generally do not even attempt to capture this lucrative source of business.
By creating an all-encompassing question and answer page, we capture more terms than you could ever target.
There are typcially thousands of such longer term keywords which will rocket your sales, when carfefuly crafted and put into your sales funnel.
Step 4
We market and test headlines and sales copy and do A /B testing month on month, until we absoutely maximise the sales you achieve.
This requires accurate testing and measurement thougout the campaign.